Sunny Delight
3 Bed / 2.00 Bath / Sleeps 6 / Walking Distance / House
304A North Hillside Drive North Myrtle Beach, SC 29582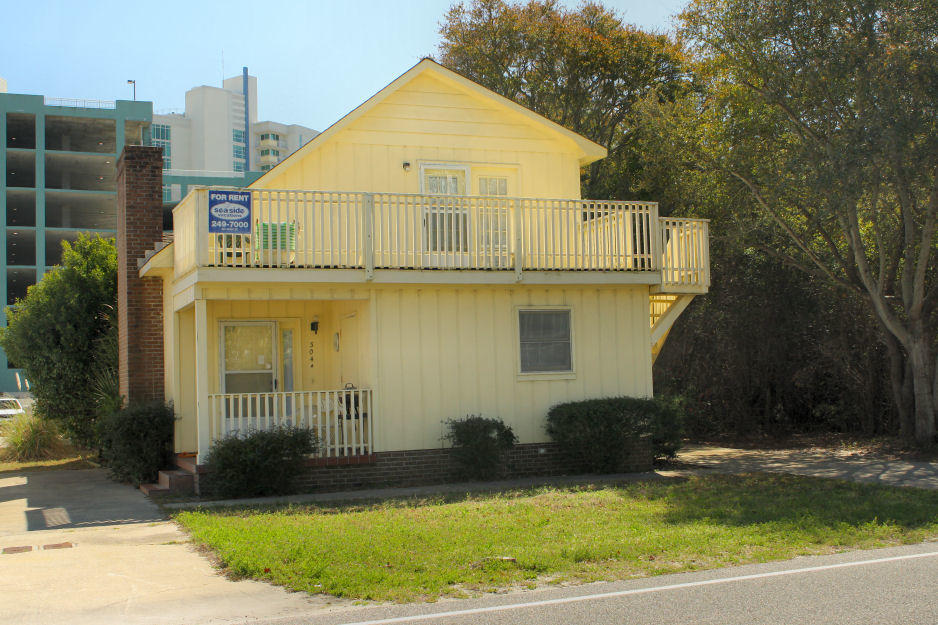 Description
Sunny Delight is a 2 story patio home located in the historical Ocean Drive section of North Myrtle Beach. Sunny Delight is a charming cottage home in the heart of the city. This cozy vacation home has 3 bedroom and 2 baths. This vacation home can comfortably accommodate up to six people. This home provides a bright sunny destination for families and friends. Guests can enjoy the privacy and space of a vacation home while also enjoying the luxuries of a beach vacation.
This 2 story patio home has a queen size bed in the master bedroom, a double size bed in the 2nd bedroom, and a double sized bed in the 3rd bedroom. Sunny Delight has a kitchen, living area, washer and dryer, and large deck for soaking up the sun. This vacation home is only 1 block from the beach. In just minutes guests can enjoy the beautiful sand and the beaches located in Ocean Drive.
A short drive away you will find plenty of restaurants, shopping and entertainment that will help make your vacation stay complete. This charming and beautiful vacation home will keep you sunny side up from arrival to departure. Make this vacation your Sunny Delight!
**Don't want to bring your own linens? No problem, just rent a bundle from us!
Map
304A North Hillside Drive North Myrtle Beach, SC 29582
Rental Rates
| Start Date | End Date | Daily | Weekly |
| --- | --- | --- | --- |
| 09/15/2018 | 09/28/2018 | $135.00 | $795.00 |
| 09/29/2018 | 12/28/2018 | $100.00 | $595.00 |
| 12/29/2018 | 03/29/2019 | $100.00 | $595.00 |
| 03/30/2019 | 04/19/2019 | $145.00 | $850.00 |
| 04/20/2019 | 05/10/2019 | $135.00 | $795.00 |
| 05/11/2019 | 06/07/2019 | $145.00 | $850.00 |
| 06/08/2019 | 06/14/2019 | $150.00 | $895.00 |
| 06/15/2019 | 06/21/2019 | $150.00 | $895.00 |
| 06/22/2019 | 06/28/2019 | $170.00 | $995.00 |
| 06/29/2019 | 08/02/2019 | $170.00 | $995.00 |
| 08/03/2019 | 08/09/2019 | $170.00 | $995.00 |
| 08/10/2019 | 08/23/2019 | $150.00 | $895.00 |
| 08/24/2019 | 09/13/2019 | $145.00 | $850.00 |
| 09/14/2019 | 09/27/2019 | $135.00 | $795.00 |
| 09/28/2019 | 03/27/2020 | $100.00 | $595.00 |