Malibu Pointe 1005
3 Bed / 3.00 Bath / Sleeps 8 / Oceanfront / Condo
1706 South Ocean Blvd. North Myrtle Beach, SC 29582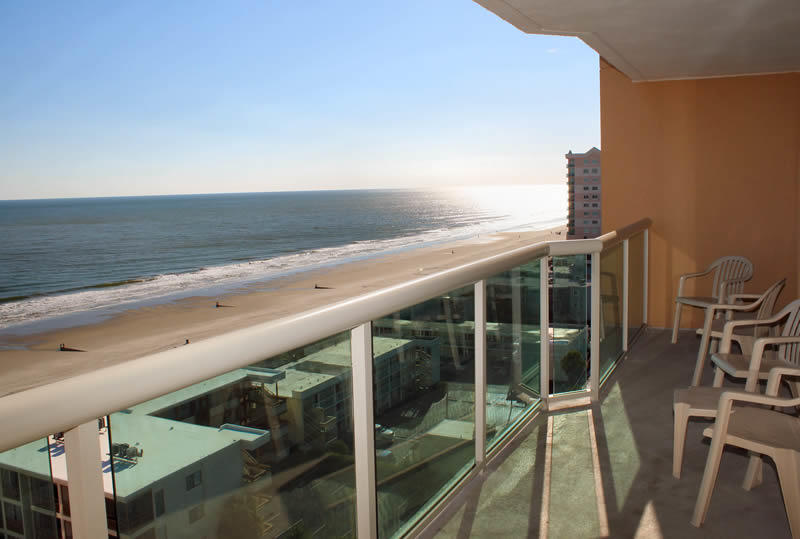 Description
Short stays available.
Malibu Pointe 1005 is a beautiful Vacation condo rental located in the Crescent Beach section of North Myrtle Beach. Malibu Pointe a SECOND ROW property with spectacular ocean VIEWS. Malibu Pointe 1005 is a 3 Bedroom-3 Bathroom unit. The master bedroom features a king sized bed, a separate bathroom equipped with a Jacuzzi tub, and balcony access to enjoy breath taking views of the Atlantic Ocean. The secondary bedroom features a queen sized bed. The third bedroom features 2 double beds. This condo has a washer/dryer.
Malibu Pointe is a luxurious destination for family vacationers who desire to spend time together on the beautiful Grand Strand. The kitchen is fully equipped with modern stainless steel appliances. The entire unit features modern furniture allowing for a truly extravagant relaxation. The living room features a large flat panel TV and a large ocean View balcony unlike any other. Malibu Pointe 1005 is very spacious open unit allowing for maximized fun and space for large families to enjoy.
Malibu Pointe goes the extra mile with the numerous amenities located on site. This vacation rental features a fully equipped large indoor fitness room for vacationers. Malibu Pointe 1005 also features an elevator making mobility much easier and convenient. Malibu Pointe has a kiddie pool, indoor pool, outdoor pool, and a lazy river. This property does not allow motor cycles or trailers. Here vacationers can keep in touch with the outside world and located prime attractions here in North Myrtle Beach.
Malibu Pointe is located just moments away from all that North Myrtle Beach has to offer. Barefoot Landing, Alligator Adventure, Dicks Last Resort, OD Amusement Park, and Broadway at the Beach are all located near this wonderful resort. Malibu Pointe will provide an outstanding vacation for you and your family! Relax in luxury and book Malibu Pointe today. Nothing better than a vacation in Malibu!
**All condo rentals have linens and departure cleaning provided at no additional cost!
Map
1706 South Ocean Blvd. North Myrtle Beach, SC 29582
Rental Rates
| Start Date | End Date | Daily | Weekly |
| --- | --- | --- | --- |
| 09/15/2018 | 09/28/2018 | $145.00 | $850.00 |
| 09/29/2018 | 12/28/2018 | $120.00 | $720.00 |
| 12/29/2018 | 03/29/2019 | $120.00 | $720.00 |
| 03/30/2019 | 04/26/2019 | $150.00 | $895.00 |
| 04/27/2019 | 05/03/2019 | $160.00 | $915.00 |
| 05/04/2019 | 05/24/2019 | $175.00 | $1,015.00 |
| 05/25/2019 | 06/07/2019 | $230.00 | $1,320.00 |
| 06/08/2019 | 06/14/2019 | $270.00 | $1,550.00 |
| 06/15/2019 | 06/21/2019 | $270.00 | $1,550.00 |
| 06/22/2019 | 06/28/2019 | $300.00 | $1,700.00 |
| 06/29/2019 | 08/02/2019 | $300.00 | $1,700.00 |
| 08/03/2019 | 08/09/2019 | $270.00 | $1,550.00 |
| 08/10/2019 | 08/23/2019 | $220.00 | $1,295.00 |
| 08/24/2019 | 09/13/2019 | $155.00 | $915.00 |
| 09/14/2019 | 09/27/2019 | $145.00 | $850.00 |
| 09/28/2019 | 03/27/2020 | $120.00 | $720.00 |