Crescent Sands
2 Bedrooms
Description
This North Myrtle Beach vacation rental will bring hours of enjoyment to the entire family. These two bedroom two bath units are nicely appointed and fully equipped, including a washer, dryer and hi-speed internet. From the oceanfront deck you can relax, read a book or take a swim in the pool. Your North Myrtle Beach accommodations include an outdoor grilling area, so you can lunch on the deck or on your oceanfront balcony. From your balcony you can enjoy your morning coffee watching the sunrise or a favorite cocktail watching the sunset. Take advantage of our wide open beaches with a game of volleyball or just soaking up our warm South Carolina sun. Just a short drive to Myrtle Beach, South Carolina you'll find all kinds of activities for the whole family. Live dinner theaters, water parks, shopping and golf are just of the amusements your family can enjoy. Take advantage of that an oceanfront family vacation can be at Crescent Sands.
Individual Units
2-BR | Sleeps 6 | Oceanfront | From $Please call/night
North Myrtle Beach condo rental Crescent Sands unit B1 located in the Crescent Beach section of Nort...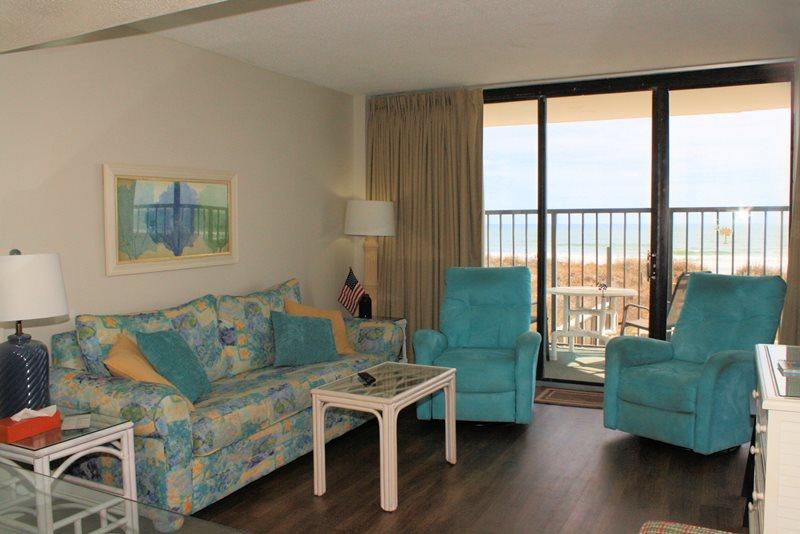 2-BR | Sleeps 5 | Oceanfront | From $Please call/night
Crescent Sands E1 is an Oceanfront condo located on the 1st floor-with an elevator-in the Crescent B...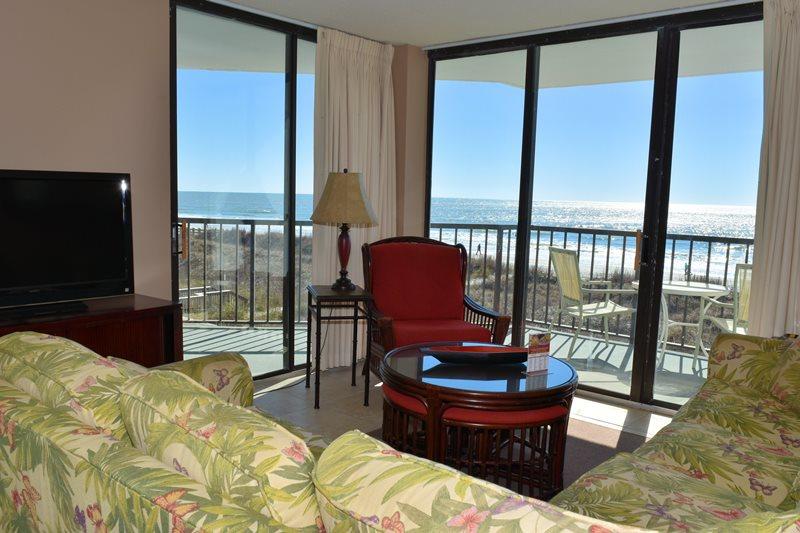 2-BR | Sleeps 6 | Oceanfront | From $Please call/night
This North Myrtle Beach vacation rental is a 2 bedroom 2 bath oceanfront condo located in the Cresce...
Book Online
Select your arrival date using the calendar above.
Map
Quick Rental Price Request
Click here to let us know what you're looking for and we'll save you the time of searching, sending you your top 3 options.
CHECK YOUR OPTIONS